Grass Valley Painting Services
Wall-Ace Painting offers a wide range of painting services. Whether you need interior or exterior painting, our painters work with you to make the results look great and give you a great experience. That is why our job is not done until you are happy!
You can review our services below and contact us at (530) 277-1308 with any questions or to schedule an FREE estimate.
INTERIOR RESIDENTIAL PAINTING
You can rely on personal attention to your house's needs. I put my years of experience to work in determining the best solutions, from simple color changes to restoration or replacement of damaged surfaces. We only use quality materials so that you will get the longest possible life from your paint job. I take the time to correctly match any repairs texturing to existing textured surfaces.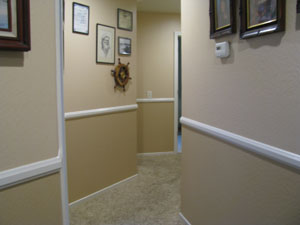 EXTERIOR RESIDENTIAL PAINTING
No matter what type of home you have, Ace-Wall Painting can make it look its best. From prep to clean-up, our painters work with you to make your experience a positive one. Unlike many painters, we carefully protect your plants and trees to keep your home's exterior looking its best.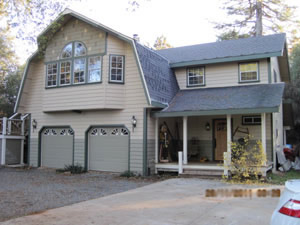 COMMERICAL
We know your business is important, and you need a paint job that will last. We professionally prepare surfaces and use only quality materials that are designed to last. We will work around your regular business hours so that you are impacted as little as possible.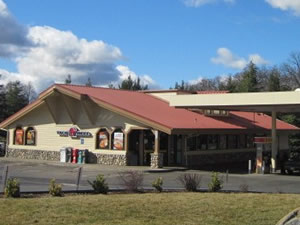 NEW CONSTRUCTION
Accommodating your intermittent and immediate needs on new construction from start to finish. We are clean, neat, and on-time, and offer professional workmanship.
DECKS, PATIOS & GARAGE FLOORS
Decks and patios are exposed to the harshest elements and need continual maintenance every one to two years. Fresh stain or water-sealer property applied to prepared surfaces will prevent molds and mildews from eating away your investment. We can seal your garage floor from the appearance of chemical stains from your vehicles using a good two-part epoxy, which comes in a variety of colors.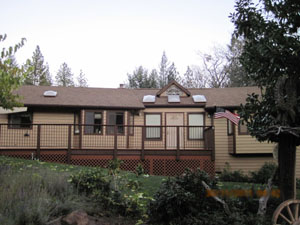 FURNITURE & CABINETRY PAINTING
Fine wood work like furniture and cabinetry (including kitchens) takes a special touch. Wall-Ace Painting in Grass Valley has the skilled painters you need to make your cabinets and furniture go from "Meh" to "Wow!". We have the right equipment for the individual painting or refinishing job and the right talent and skill to get showroom-quality finish for your business or home.